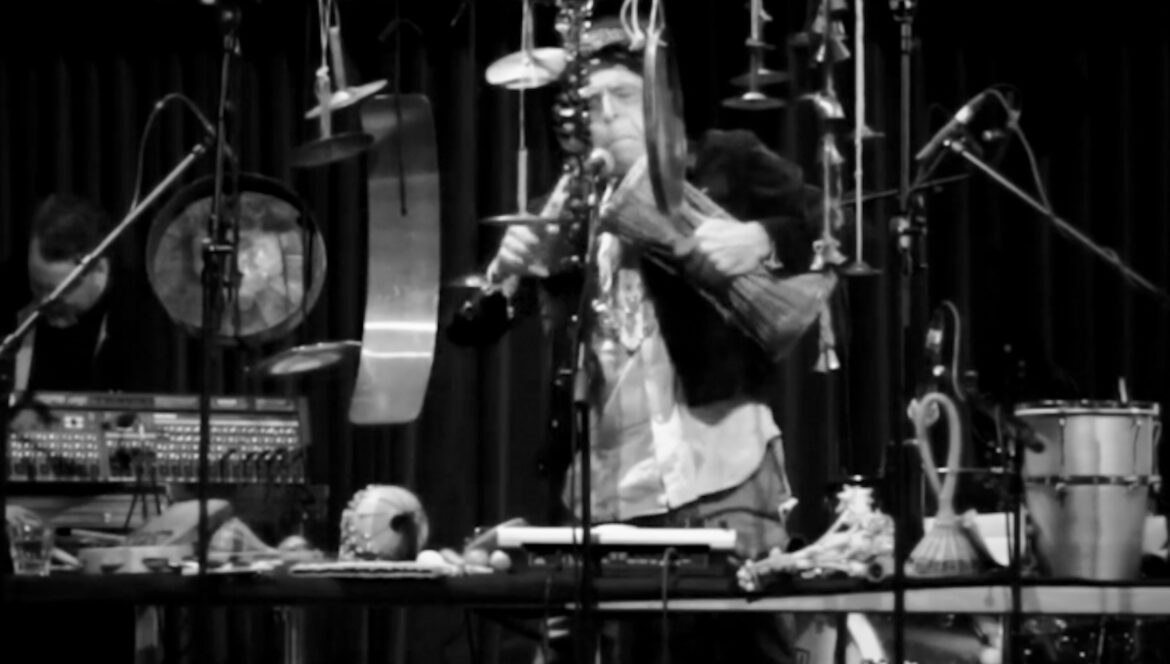 Satch Hoyt
Satch Hoyt, born in London of British and African-Jamaican ancestry, is currently living and working in Berlin, Germany. He makes sculptures and installations accompanied with sound, as well as paintings and drawings.
There is a dichotomy in the genres that define two sides of the same coin: a dual and complementary reflection on the African Diaspora and its multi-fold consequences. The sculptural trope in Hoyt's work addresses the facts on the ground, so to speak, of black experience, while the drawings tap into a spirit of fantasy, refuge, and transcendence – they are vehicles for an imaginative journey beyond the obduracy and oppressiveness of history.
With regards to his musical accomplishments Satch Hoyt has composed a number of songs with Grace Jones; noteworthy, is 7 Day Weekend which is on the triple platinum soundtrack album of the Eddie Murphy movie Boomerang. Hoyt played flute on Louise Bourgeois' OTTE, and is flautist – percussionist in Burt Sugar The Arkestra Chamber since 2001.
Hoyt has sung and played on numerous recordings and has recently recorded a new album in Berlin, Battlefields Of Peace, under the pseudonym Pharaoh Dreams which includes guest musicians Julia Kent (Anthony and the Johnsons), Cass Lewis (Skunk Anansie), Earl Harvin (Me'shell Ndegocello) and Dave Smoota Smith (TV On The Radio). The album is co-written and co-produced with Dirk Leyers.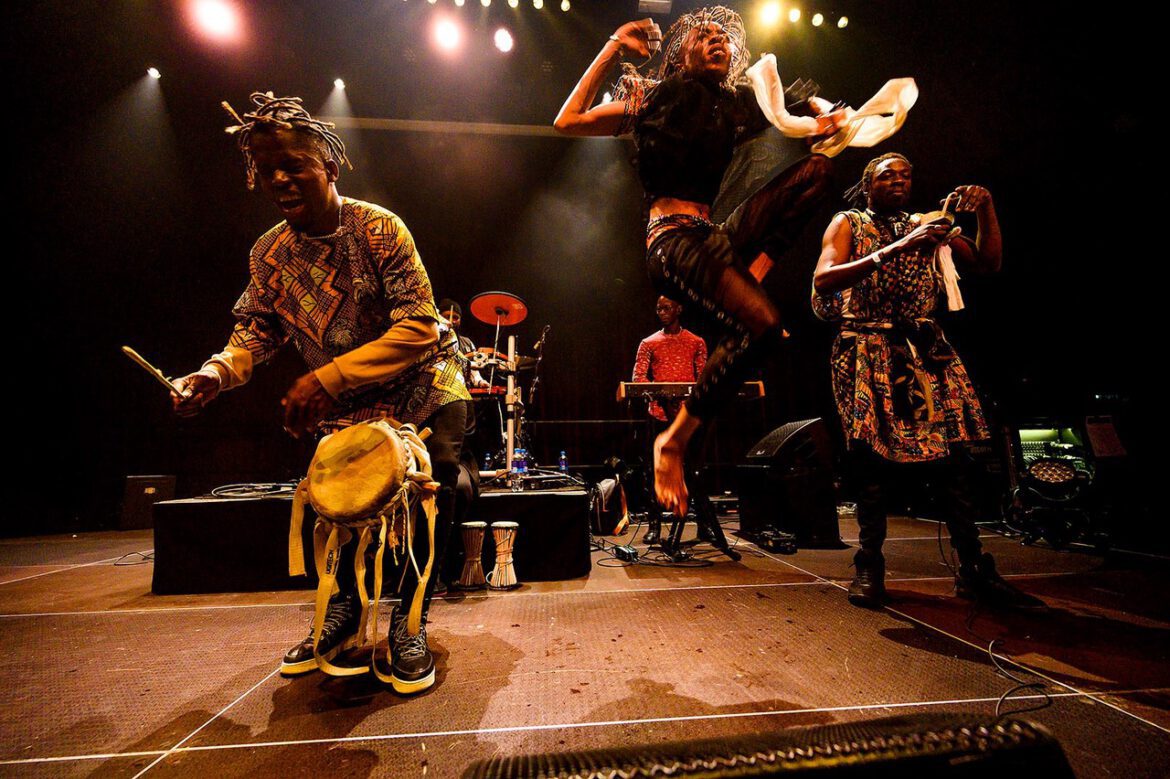 Mark Ernestus´Ndagga Rhythm Force
Ndagga Rhythm Force are, hands down, one of the most explosive African acts around these days.
They started in 2011 when Berlin dub-techno-lynchpin Mark Ernestus (of Basic Channel, Rhythm & Sound and Hard Wax fame) travelled to Senegal in search of original Mbalax recordings. He invited over 20 percussionists – most of whom he had become interested in via local cassettes or YouTube clips – for a spontaneous recording session in Dakar, which featured the drummers of the local Jeri-Jeri family. Mixed back in Berlin, the recordings were released on the 2012 twin albums »800% Ndagga« and »Ndagga Versions« under the »Mark Ernestus presents Jeri-Jeri« moniker – simply using the sabar drummers' clan name.
Since then, the project has evolved into something new in its own right: The group has become a killer live outfit and has played clubs and major festivals all across Europe and, in the process, has outgrown initial limitations. This was reflected by the release of the critically acclaimed album »Yermande« in 2016.
Singer Mbene Diatta Seck and talking drum master Modou Mbaye with their stunning stage presence and energy are joined by legendary veteran characters from the Dakar scene for a night you will not forget.
DJ Nacheit
Born in Madrid, Ignacio Priego aka DJ Nacheit is a versatile music selector with a historical and musicological ear. With roots on hip-hop and techno (which saw him share stage with Dave Clarke, Luke Slater, Kenny Larkin an others), he has played sets at international events such as Venice Biennale, Havana Biennale, SXSW and Africa´s biggest hip-hop festival Back to the City – as well as numerous clubs, industry conferences and underground gatherings. Priego is part of the OLZAYO curatorial team and will play a key role in organizing the festival in Johannesburg in November 2023.